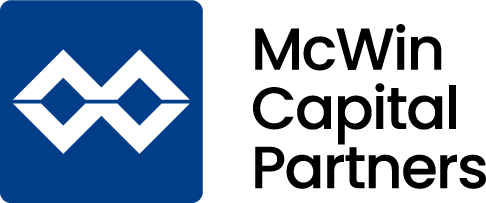 Informace o společnosti
McWin is a private investment firm founded by Henry McGovern and Steven K. Winegar partnering with exceptional founders and CEOs daring sustainable disruption, principally in the food service and food technology sectors.
McWin and affiliates have assets under management of over €1 billion and advise a family of private equity and venture capital funds investing in the global food service and food technology sectors at growth and mature stages. The McWin team is made up of more than 20 professionals with an additional 10+ person operating network at portfolio level to improve portfolio company operations. McWin operates with hubs in the UK, Spain and Poland and has teams on the ground in 7 countries.
McWin and affiliates are currently investors in Gail's, Burger King Germany, White Rabbit Projects, Burger King and Popeyes CEE, CookUnity, L'Osteria and dean&david as well as alternative protein companies including BlueNalu, Perfect Day, The Every Company (formerly Clara Foods), Impossible Foods and UPSIDE Foods (formerly Memphis Meats) and leading food technology companies such as Footprint and Oishii. 
Henry McGovern is the founder of AmRest Holdings SE, one of Europe's leading foodservice companies, which under Henry's leadership grew to more than 2,300 restaurants in 25 countries, with 55,000+ employees. Steven K. Winegar was shareholder and senior executive of Grupo Zena and the founder of Restauravia Grupo Empresarial, Megafood SL and former board member of Telepizza. Between them, they have built or operated 4,200+ restaurants across Europe, the United States and China and have extensive experience investing in food technology and broader disruptive technologies.